Decision Point's Sales Modelling and Forecasting approach helped a leading FMCG company achieve accurate forecasting and planning during COVID-19.
A top-tier FMCG company reached out to Decision Point for its sales modelling and forecasting. The client wanted to:
Assess the impact of rapid changes in consumer behavior and economic landscape on sales.
Adjusting for the market competition and unforeseeable events such as lockdowns.
Providing accountability for evolving internal strategies (Commercial and Marketing interventions)
To develop such a sales forecasting model for the client. The team at Decision Point started by consolidating data from multiple sources like Nielsen, Focus Economics, sales, etc. Significant variables were identified based on historical trends and statistical analysis. 
Independent variables such as Covid cases, Pricing, Distribution and Competition info using efficient univariate modelling techniques. The stacked modelling approach, forecasting the volume for FY21 across select Category x Channel level.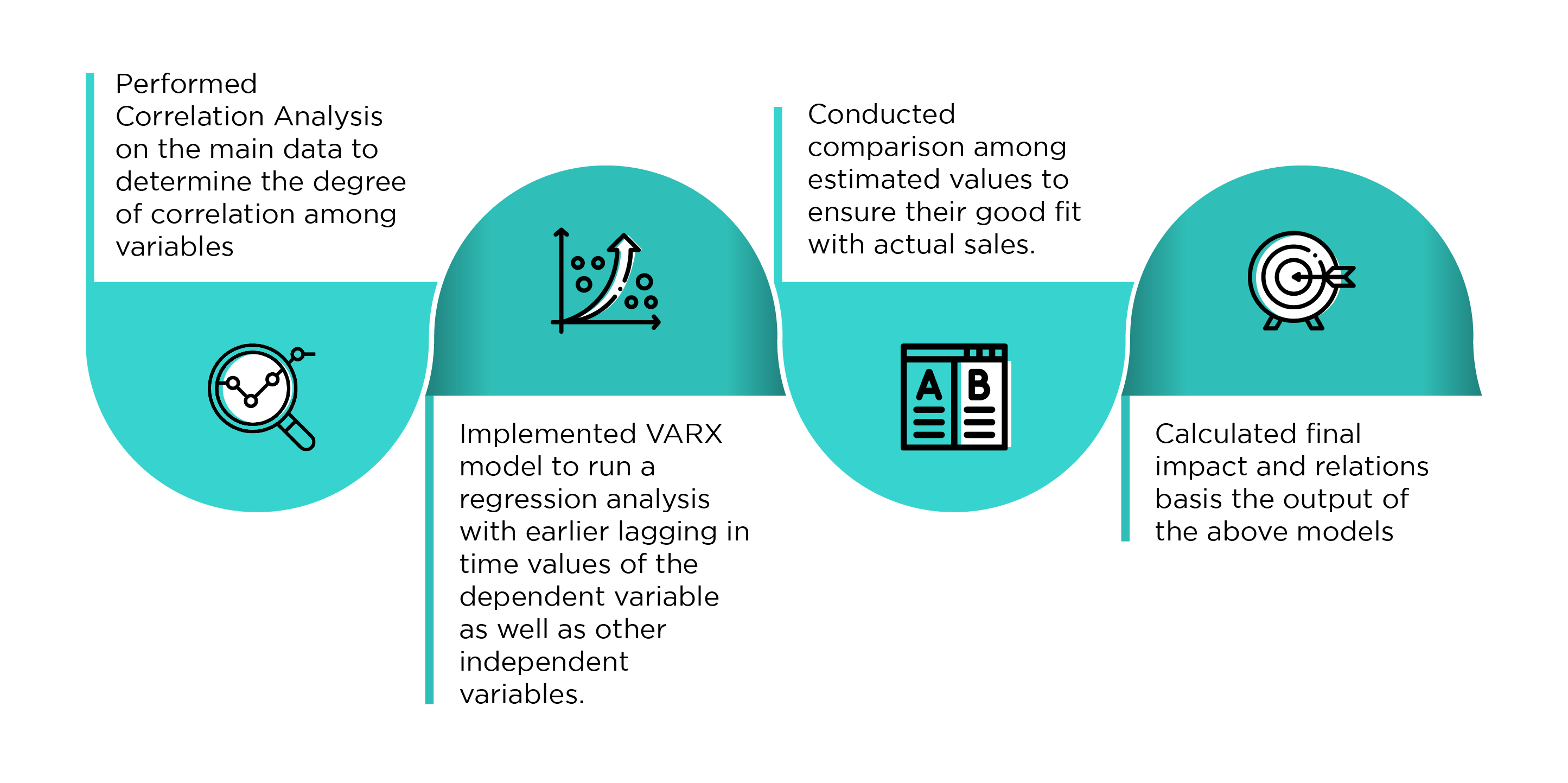 Using the model Decision Point team analyzes the key drivers/sources of growth across the various portfolios at a country level.
Decision Point delivered the demand forecasting model within three months of the project start-up.
The forecasting model developed had accuracy (5-10% MAPE) in the Covid period.
The client was provided with a simulator to create and finalize scenarios by assessing the impact of commercial levers and external conditions.
In addition to better allocating inventory level inventories, the client realized ~5% more in incremental volume.