How did a popular beverage company win customers@marketplace
This world's leading beverage company has been winning customers at marketplace for past few months now. Here is their story –
Till 8 months ago, relationship with customers were highly transactional and conversations were too dry. Sales representatives were doing everything right. From committedly visiting all stores, making diary notes and building relationships with retailers through conversations – they were following all the text-book rules.
But they were struggling in creating value to their customers.
8 months ago, their company introduced Beagle in the system.
Beagle is a new-age BI Tool that gives real-time access to 'retail store data (with analytics and insights) to the Sales Representative.
With Beagle in their pocket, sales team is redefining customer delight. They are able to get important insights on the tap of their fingers from anywhere –
Retailer Sales Snapshots
Recommended SKUs for retailers
Recommended selling stories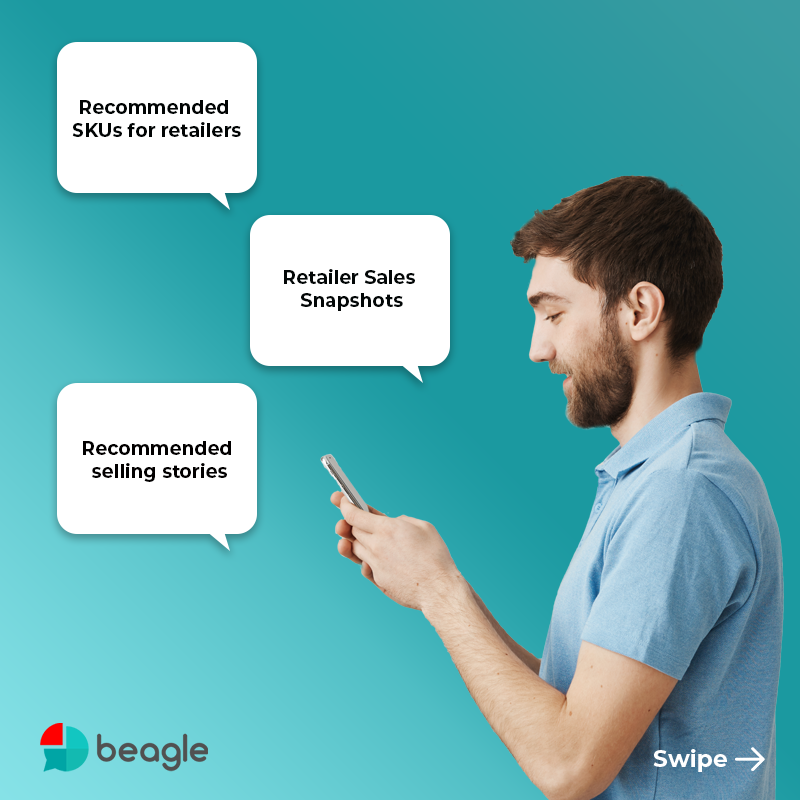 In the last 8 months, sales representatives at this beverage brand have been able to strategize how to build value for their customers. They were able to suggest –
what products were doing better in the region,
where were their customer's competitors,
how were they doing, what opportunities could their customers grab,
what gaps in the market could they fulfil and the like.
With Beagle, Sales Team of this company is championing sales and strategy execution.
Their conversations with store owners have evolved
They share product insights and product trends with their customers
They are helping them create growth strategies
Beagle empowers people and companies with data stories that they are able to consume and cascade in real-time.
With virtual collaboration getting global attention, businesses need solutions that help them leverage BI potential in their teams.
Check out Beagle.