How did we stay connected during the pandemic
We truly believe that people are our greatest assets. Last year has been tough for all of us. We have missed the cafeteria catch ups and water cooler conversations.
But staying apart didn't mean we couldn't connect. Our team made elaborate plans to ensure that people get best experience of remote training and remote working, while extending the best possible and the best available support to them.
As some new joiners were added to the team a few months ago, a highly qualified team of our trainers made these training sessions extremely successful and engaging by making it more interactive through learning-by-doing model. At the same time, our new team made this training more meaningful by being active participants. Undoubtedly, it was an exciting start of the new journey!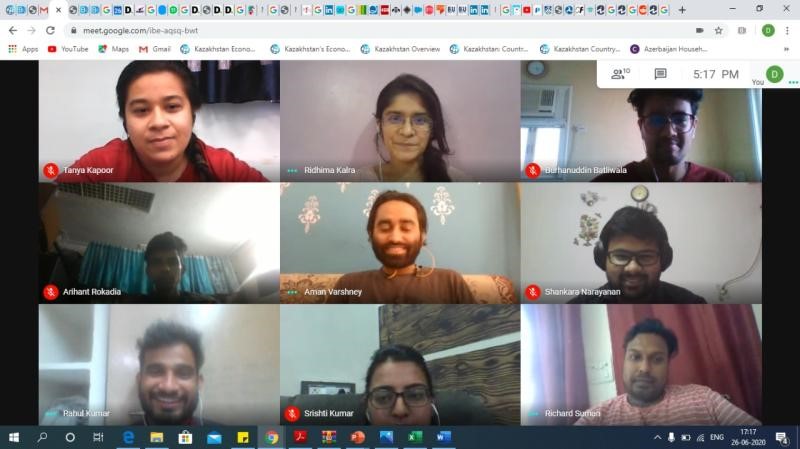 Apart from that, we conducted many more laughter and engagement sessions with the team throughout the lockdown and we continue doing the same.
Here are a few glimpses –
Trying to bust the boredom of the extended Work From Home together at our Team Connect. Bursting into laughter, sharing hilarious remote moments, and making efforts to simulate the actual office environment are giving our employees the best opportunity to connect with each other.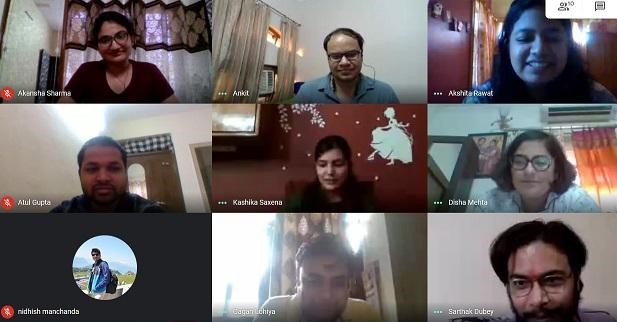 Having fun and playing games remotely is altogether a new and refreshing experience and what kept us hooked up over last few months was Pictionary. Undoubtedly, this Team Connect helped us socialize during these times and made us laugh.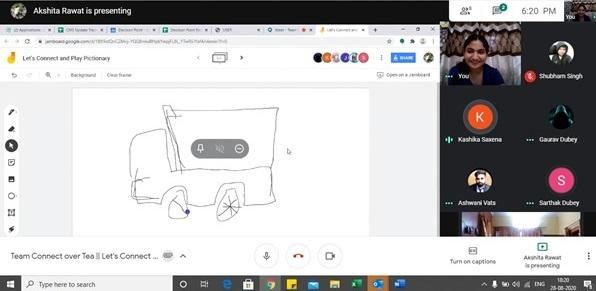 To be able to connect beyond boundaries, to be able to share stories that connect us deeply is an experience to live. And we are proud to be able to challenge the pandemic shenanigans with our growing support for each other.