Beagle, a conversational AI platform developed by Decision Point, aces global Microsoft Challenge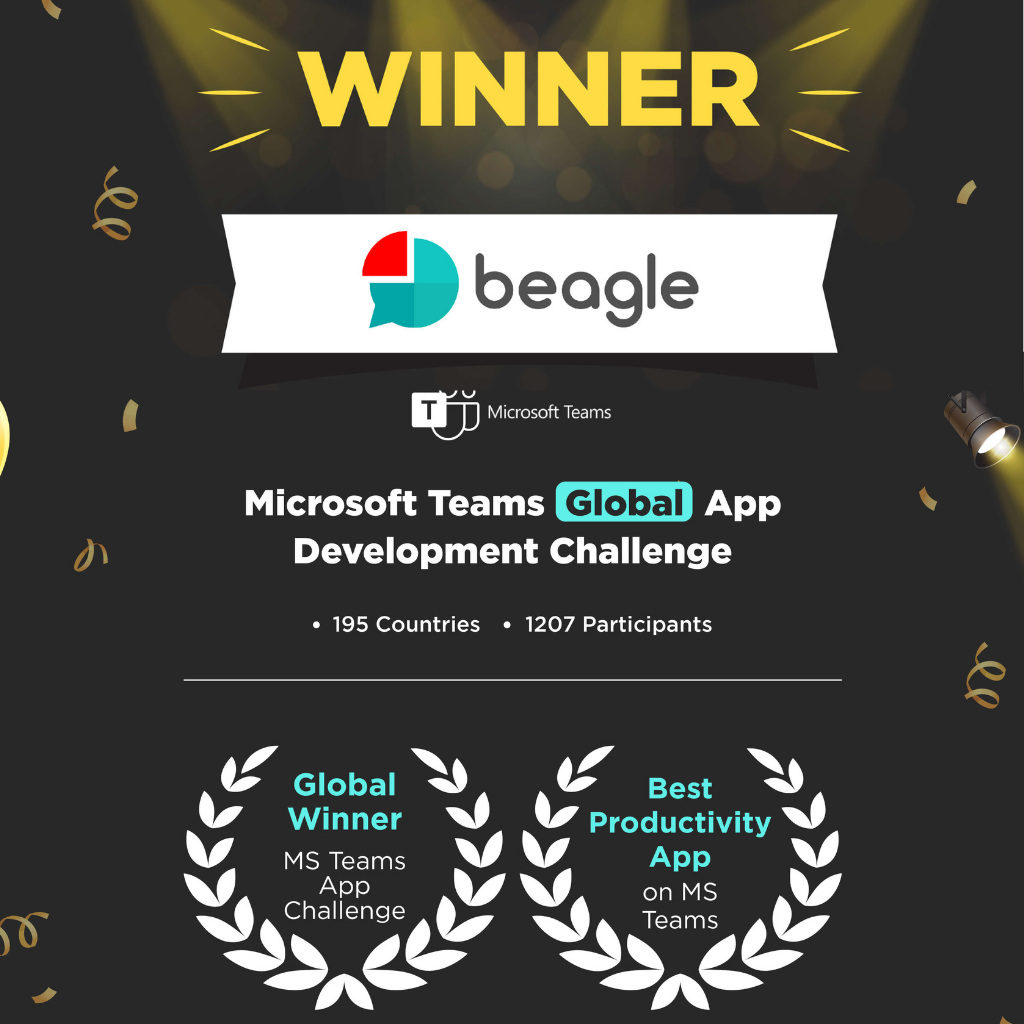 The story behind Beagle – The conversational B.I tool that won global recognition by Microsoft, for being the best productivity app on MS Teams.
Data analytics adoption has always been one of the most pressing issues for organizations. The covid19 outbreak exacerbated the situation and affected quality of decision making across hierarchies.
Many companies took help of dashboard technology to address the data adoption challenges. But as the pandemic unfolded, and cultures transformed tremendously, dashboards failed to keep up the promise – the promise of filling up the data analytics gaps. 
A fact we deduced from many of our conversations with existing clients – dashboards were just not agile enough to drive data analytics adoption.
Reports/ Dashboards take a lot of time to load

Everyone in the team is not trained on the dashboards

Easier to have reports on the mobile to collaborate
While companies were struggling with data analytics adoption challenges, covid19 was leading to many more changes in the workplace. It redefined workplace culture including how teams interact with one another.
This led to remote work systems replacing conventional modes of working.
At times like these, Microsoft came to the rescue with its product MS Teams – a workplace collaboration tool that connects teams dispersed globally, with about 145 million daily active users.
With almost a 100% increase in user base from the past year, MS Teams is today the operating system of the remote workforce.
The insight led us to discover a unique opportunity to accelerate data analytics adoption through MS Teams.
We created Beagle, a conversational B.I application that gives faster insights in richly visual cards, within MS Teams.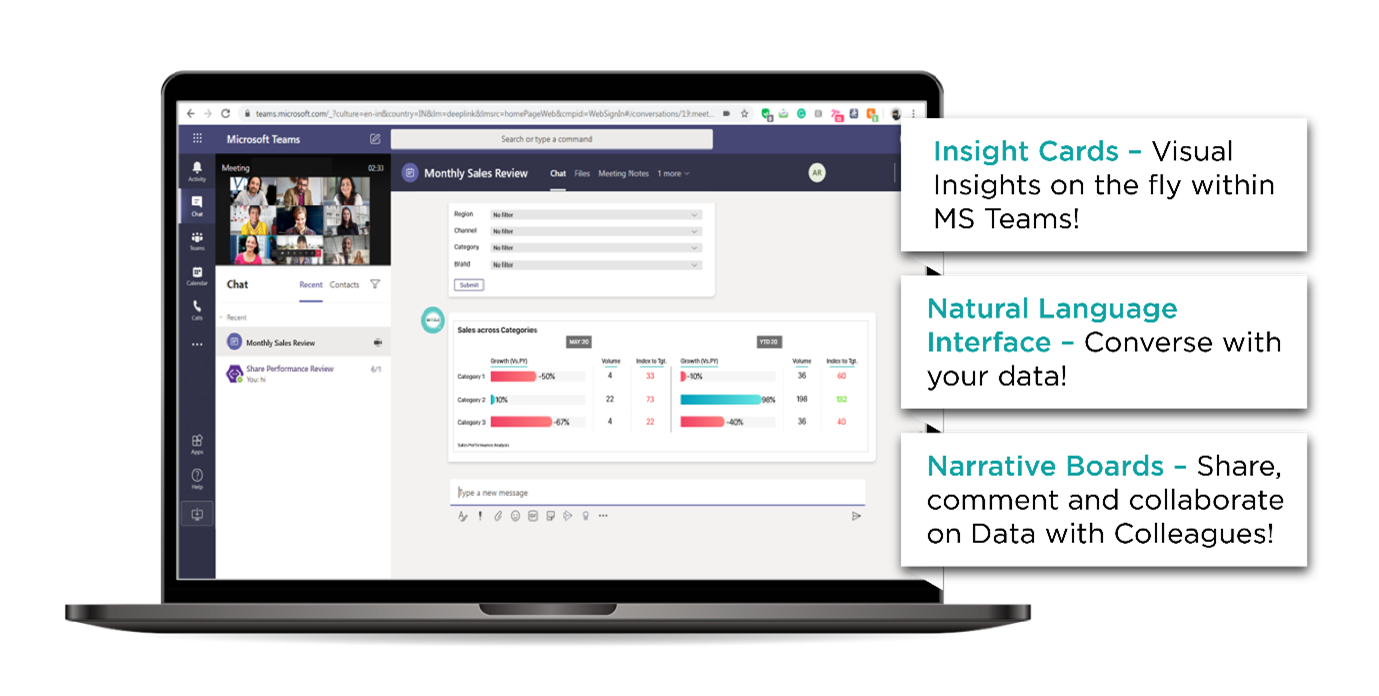 Beagle is unique B.I tool, created to solve the post-covid pain-points of remote-working teams –
It offers –
Insight Cards – Get real-time visual insights on the fly within MS Teams

Natural Language Interface – Converse with your data

Narrative Boards – Share, comment, and collaborate on Data with colleagues within MS Teams
Beagle is recognized for –
Agility – faster access to data analytics

 Unified data view – breaks functional silos

 Zero training required – use data to drive decisions from day 1
Beagle is a futuristic solution for past and potential challenges relating to data analytics adoption.
Our conviction in the solution was further encouraged by Microsoft recently, as it declared Beagle – the best productivity tool on MS Teams. BEST in the world!
Beagle is the Global winner of Microsoft Teams App Development Challenge. Amongst more than 1200 distinctive entries from across the world, including US, Israel, France, Beagle from India won the world over for being the most innovative and productive app on MS Teams.
Winner announcement link – https://developer.microsoft.com/en-us/office/blogs/microsoft-teams-app-development-challenge-winners/